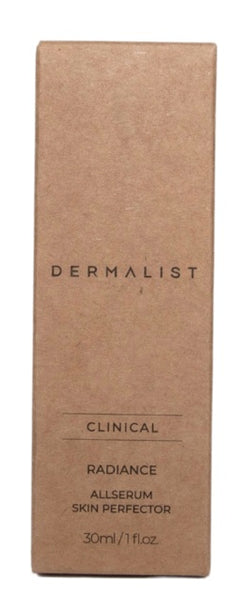 Dermalist
AllSerum Skin Perfector Clinical Refill 30ml
An eco-friendly refill of the Clinical AllSerum.
A revolutionary, concentrated all-in-one formulation that targets the visible signs of ageing, dehydration, dullness, redness, pigmentation & acne. It works to optimise the skin's overall appearance, reducing pore visibility whilst actively protecting against the damaging effects of infrared light and pollution. Scientifically formulated for every skin type, it contains 17 specialised active ingredients including clinically proven SYN®-AKE, Caregen™ TGP2, Miniporyl™, Neurophroline™ & Uplevity™ to deliver beautifully luminous, relaxed, radiant skin.
This is a professional strength formula. Only to be prescribed by a qualified practitioner.
Not for re-sale retail online.